We Can Move Just About Anything
Moving usually isn't as simple as packing up a few boxes and hitting the open road. There are items that require special attention, like automobiles, pianos, pool tables, artwork, and delicate furniture. The experts at Bekins are fully equipped to help you move these items to make sure your move is worry-free.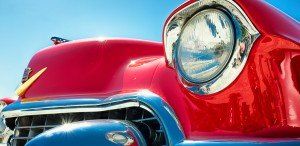 FURNITURE, FIXTURES & EQUIPMENT
Bekins has decades of experience moving furniture, fixtures & equipment (FF&E), and you can count on our team to get the job done right. When doing a large move of this kind, our FF&E division, ELS Essential FF&E Project Management can get the job done. ELS is one of the nation's leading companies for this type of move. ELS offers professional warehousing and distribution services as well. We'll ask you about your needs, budget, and schedule so we can recommend the most advantageous relocation moving services.
Need to move your car across the country? Bekins can handle that, no problem. Many people don't know that in addition to moving furniture, we also specialize in automobile transport, and are one of the country's leading auto transport companies. Be sure to talk with your Bekins agent about the most effective, affordable option for transporting your automobile.
PIANOS AND OTHER SPECIALTY OBJECTS
Items like pianos and pool tables aren't just heavy—they're delicate and notoriously difficult to move. But not for the expert movers at Bekins. We understand that you can't just carefully place a piano onto a moving truck and hope nothing happens along the way. It takes a specialized loading procedure by an experienced professional to make sure it gets moved with no damage. So don't trust your piano or specialty object to just anyone. Trust the team at Bekins.

Have questions about moving your specialty item? Contact us or a local Bekins agent today.